TOP10 most effective vegan extracts proven to stimulate hair growth
Here, at AlchemiQ Cosmetics, we believe that almost everything needed to maintain the health of your hair can be found in nature. Hair, just like any other part of your body, requires nutrition to grow. We picked out the 10 most potent natural extracts for hair growth stimulation that actually do the job! Keep an eye out for products containing the following ingredients, and your hair will thank you later.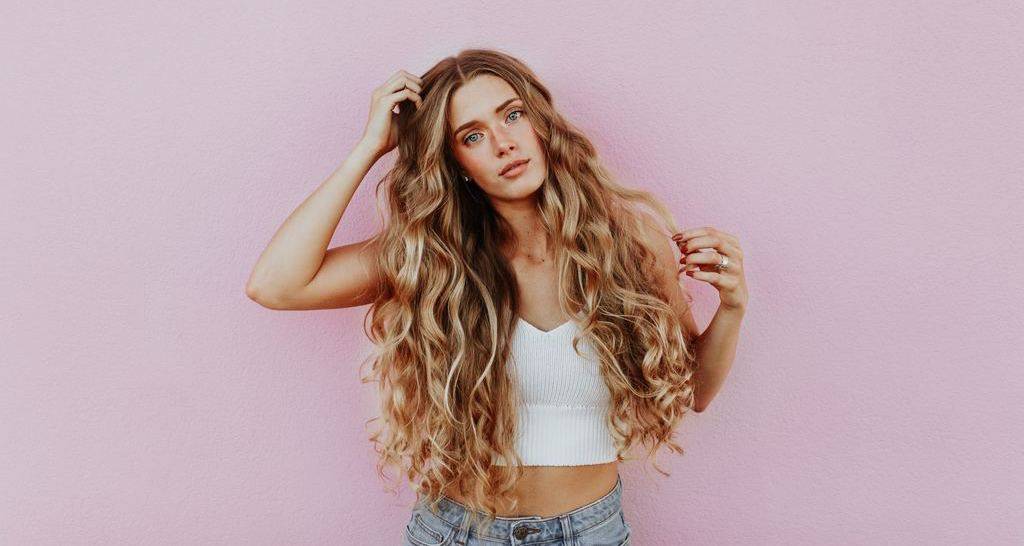 1. Ginseng root
If you are looking to add volume to your fine or thinning hair, you should reach for products containing ginseng root. Ginseng increases the scalp's dermal cells, which leads to the creation and strengthening of hair follicles. It can increase hair growth, and prevent breakage and the creation of split ends. The root has antibacterial properties, which can help in curing dandruff.
2. Olive oil
The fatty acids in olive oil help strengthen the roots of your hair. Massaging olive oil into your scalp can increase the blood flow to that area. It also stimulates hair follicles and helps them grow thicker. Its high antioxidant content and antibacterial properties promote scalp and overall hair health. Olive oil can also be effective in moisturizing and soothing dry and frizzy hair.
3. Peppermint oil
Astudy found that peppermint oil stimulates the production of hair follicles, thus aiding in hair growth. Applying products with peppermint oil to your hair and scalp can increases blood flow to your hair follicles, which causes you to feel a tingly sensation. Don't worry, it won't cause irritation or dryness. On the contrary, it is effective in fighting inflammation.
4. Cayenne pepper
Cayenne pepper has been used in hair care for centuries. You are not the only one that needs food to grow! Your hair also requires a well-balanced diet. Cayenne pepper nourishes the scalp and improves blood circulation, which stimulates further hair regrowth. Cayenne pepper also blocks cannabinoids that can prevent hair growth. Products containing cayenne pepper extract have been known to make your hair voluminous and glossy.
5. Aloe vera
Aloe vera contains enzymes that repair dead skin cells. It also increases blood flow to the scalp, which, in turn, decreases hair loss and breakage. The extract is rich in various vitamins, making it a very effective solution in reducing hair loss and protecting your hair from sun damage. Products with aloe vera are perfect for oily hair because they reduce the production of sebum, thus leaving your hair shiny and clean. They are just as effective for dandruff due to the plant's antibacterial properties.
6. Grape seed oil
Grape seed oil acts as a great moisturizer. Your scalp produces the necessary oil naturally, but its production can decrease due to stress, over-washing, or excessive heat damage from a blow-dryer or a straightener. Grape seed oil can soothe and moisturize the scalp, whilst creating a healthy environment for hair growth. The oil's moisturizing properties can also help fight dandruff induced by a dry scalp, and its high vitamin E content protects your hair from the sun.
7. Chamomile
Chamomile extract works magic on your hair and scalp. It makes your hair silky and smooth. In addition to that, it strengthens hair follicles, thus promoting hair growth. Chamomile also has antibacterial and anti-inflammatory properties, which aids in fighting scalp irritation and dandruff.
8. Seaweed
Seaweed contains omega-3 fatty acids that can help to strengthen your hair follicles. Seaweed can also improve blood circulation in the scalp, which promotes hair growth. Products containing seaweed extracts may improve the health and look of your hair due to its high nutrient and vitamin content.
9. Lavender oil
Lavender oil has been proven to stimulate hair growth. It also has antibacterial properties, which may prevent common issues such as itchiness and irritation of the scalp, and dandruff. Products containing lavender oil have a calming effect on the scalp.
10. Jojoba oil
Jojoba oil strengthens hair follicles, which aids in hair loss prevention. It also acts as a moisturizer, keeping your scalp from getting irritated and inflamed. The oil contains a myriad of vitamins and minerals that nourish the hair and create the right environment for hair growth. The oil is often used as a remedy for dandruff and overall dryness.

You do not have to buy tons of beauty products to have a lustrous, beautiful hair. Sometimes natural herbs and plants are enough to promote and maintain your hair health. Have you ever tried any of these extracts previously? Did they benefit your hair health?